It's Friday!  Who is ready for some freebies?!  Remember, these are free for a limited time and I cannot guarantee that they will still be free at the time that you click to check them out.  If you know of any freebies that I missed, please share with us in the comments section – we all love freebies!  To check out the books listed, please just click on the book cover.
Identity is Book 1 of a four episode thrill ride from New York Times bestselling author Ted Dekker.
Who am I?
My name is Christy Snow. I'm seventeen and I'm about to die.
I'm buried in a coffin under tons of concrete. No one knows where I am. My heart sounds like a monster with clobber feet, running straight toward me. I'm lying on my back, soaked with sweat from the hair on my head to the soles of my feet. My hands and feet won't stop shaking.
Some will say that I m not really here. Some will say I'm delusional. Some will say that I don t even exist. But who are they? I'm the one buried in a grave.
My name is Christy Snow. I'm seventeen. I'm about to die.
So who are you?
In a return to the kind of storytelling that made Black, Showdown and Three unforgettable, New York Times bestselling author Ted Dekker drags that question into the light with this modern day parable about how we see ourselves.
Humming with intensity and blindsided twists, Eyes Wide Open is raw adrenaline from the first page to the last pure escapism packed with inescapable truth. Not all is as it seems. Or is it? Strap yourself in for the ride of your life. Literally. (Young Adult)
This action-packed international thriller brings readers to Guatemala, where anthropologist Vicki Andrews discovers that her sister has been murdered. Guatemalan authorities dismiss her death as another of the country's frequent muggings or a kidnap-for-ransom, but Vicki refuses to accept their verdict. Vicki launches her own investigation and uncovers corruption buried so deep that crossing international lines may cost Vicki her life.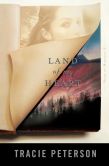 Land of my Heart by Traci Peterson
Book 1 of Heirs of Montana from bestselling author Tracie Peterson. Adventurers, families, outlaws…all driven west in the 1860s by a longing for endless blue sky along with wild and wide-open spaces. Tracie Peterson, from her own Montana home, paints an unforgettable portrait of this rich, rugged landscape, populated by strong and spirited characters. When Dianne Chadwick urges her family to move west to her uncle's ranch in the Montana Territory, she has no idea that her new life in the rugged frontier–and even within her uncle's home–will not be the idyllic adventure she expects. But first she has to survive the arduous wagon journey with the help of guide Cole Selby, whose heart seems to be as hard as the mountains he loves.  (also free on Nook - click here)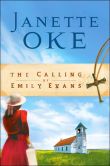 The Call of Emily Evans by Janette Oke
She feels God nudging her toward ministry, but what options are there for a young single woman? Emily Evans has a hard time getting herself to class on time, much less figuring out God's will for her life. Then, to her surprise, she feels that God is calling her into full-time Christian service. She expects the Lord will also provide her with a companion to share her life and ministry, but Emily does not want to marry any of the available young men. She squares her shoulders and decides she will accept the task of opening a new church in a pioneer community–alone. When Emily arrives at her new assignment, she is disappointed to find the church building in disrepair. After many days of hard work fixing it up, she announces her first service and is once again disappointed, this time in the size of her congregation. Is her faith strong enough to stand against the local doubters and myriad challenges that will test her calling?  (also free on Nook – click here)
Zara Hamilton has it all – a glamorous New York lifestyle, a gorgeous (and seriously rich) boyfriend and a job as a lawyer in a prestigious city law firm. But when Zara's boyfriend is accused of insider trading her perfect world implodes. Thrown out of work by security and stalked by the press, Zara's life can't get any worse. Or can it? A snap decision (and a few wines too many) sees Zara fleeing to Africa to work as a temporary wildlife volunteer. But just when things start to cool down at home Zara realizes her troubles have only just begun. Will Zara's designer wardrobe survive? Will a supermodel ruin her only chance at happiness? Can a Birkin bag really solve her problems? And will Zara want her old life back at the end of it all….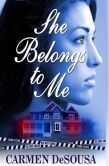 She Belongs to Me by Carmen DeSousa
After secrets and a mysterious background leave a wife's life hanging by a thread, a husband must look for answers in the only place he knows–the past.
When wealthy construction company owner and Charlotte detective, Jordan Monroe, meets Jaynee for the first time he is awestruck and determines to make her his wife. Jaynee, however, has a history she cannot easily overcome and is fearful to submit to love. Jordan succeeds in making her his wife, but five years into their marriage, he realizes she is keeping secrets. Before he can decipher her duplicity, he discovers her unconscious in their home from a gunshot wound only hours after giving her an ultimatum concerning their relationship.
With Jaynee's life hanging in the balance, the mystery of her past drives Jordan to investigate. But what appears to be an attempted suicide turns out to be something far darker. Is someone from her past stalking her? Or worse, is someone close to Jordan trying to kill them both? As Jordan edges closer to the truth, it may be deadlier than he could ever have imagined.
Leaving her broken heart behind in Seattle, Maddy Jacobs starts a new life on the coast of Maine. Although running a Bed and Breakfast has always been her dream, restoring the sprawling Victorian inn is a massive undertaking. Her contractor, competent, handsome, and built like a Greek god, could be the answer to her prayers. If she can keep her wits about her, she might just survive the summer.
John Fordham has his plate full, raising two young sons and running his renovation business. Restoring the waterfront property for its intriguing new owner will take all of his energy, and, if he's not careful, it might just take his heart.
When senior pastor Daniel Lawson steps down from his mega-church in an attempt to rediscover the fervent love of God he once had, he stumbles upon one of the mysterious stones used by the High Priest in the Old Testament and soon finds himself rushing to different parts of the Arab world in a race with a terrorist to find the other stones.
THE PASTOR His wife of twenty-three years has been murdered. His faith in God is crumbling before his very eyes. Now, with his estranged son, he sets out to find the supernatural stones spoken of in the Bible. Stones that will enable the two of them to hear the audible voice of God. Stones that may rekindle their dying faith and love.
THE TERRORIST He has also learned of the stones. He too must find them—but for much darker reasons. As the mastermind of a deadly plot that will soon kill millions, he has had a series of dreams that instruct him to first find the stones. Everything else is in place. The wrath of Allah is poised and ready to be unleashed. All that remains is for him to obtain the stones.
With the lives of millions hanging in the balance, the opposing faiths of these two men collide in an unforgettable showdown. The Face of God is another thrilling and thought-provoking novel by a master of the heart and suspense, Bill Myers.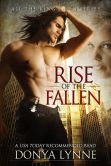 Rise of the Fallen by Donya Lynne
In the streets of Chicago exists an uneasy, centuries-old truce between vampires and their distant cousins, a race of shifters called drecks. Vampire enforcement agency, All the King's Men (AKM), is charged with maintaining the truce, but when volatile enforcer Micah Black loses his mate and falls into the biological agony that results from the broken bond, he tests the boundaries of the truce by seeking out Apostle, a leader in the dreck community. Micah wants Apostle to kill him, a request Apostle is more than happy to fulfill.
When ex-Army medic Samantha Garrett inadvertently disrupts the plot and saves Micah's life, a chain reaction sets Micah's heart on a collision course with Sam's, but he will have to protect her from Apostle and her obsessive ex-husband, Steve, if they will have a chance at forever. Can Micah hold his emotions together to keep Sam alive? (also free on Nook – click here)
In order to survive a plane crash, the elements, and predators, they'll have to survive each other first.
Alaska State Trooper Skip Ozhuwan has waited five years to reunite with Wren Terni, the woman he's always loved. Flying back home for his sister's wedding with only him and Wren in a chartered bush plane guarantees he'll have her undivided attention.
Ever since Skip arrested her five years earlier, Wren vowed never to lay eyes on him again. She's gotten sober and made a life for herself that she's proud of. Seeing Skip now throws her into a tailspin.
When the plane crashes, they are forced to battle a violent arctic storm, outwit predators, and dispose of a dead body. They must find a way to get past their differences if they are to survive to have a future together.
That is, if they don't kill each other first.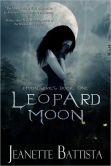 Leopard Moon by Jeanette Battista
"The Moon series is filled with action and romance, shape shifters and strong heroines."–Melissa Marr, NYT bestselling author of the Wicked Lovely series
How do you disappear when you come from a family of predators?
A wereleopard, Kess is forced to flee her home and family in Miami once her brother's obsession with her turns violent. She runs from city to city, trying to stay one step ahead of the investigators her family has dispatched to bring her home. Kess ends up in the mountains of North Carolina and attracts the attention of Cormac, a young man with a secret of his own. As she attempts to live as normal a life as her were-nature allows, her brother Sek continues to hunt for her. He believes she is the key to revitalizing their weakened clan and is driven to extreme measures to ensure their continued existence. As Kess' relationship with Cormac deepens, Sek closes in, threatening Cormac's life and Kess' freedom.
When the moon rises, the hunt is on….
After years of hard work and keeping her nose firmly to the grindstone, Dr. Holly Bell has finally achieved her dream: a position as a pediatric surgeon at a prestigious teaching hospital. Children's lives rest in her skilled hands. That means total dedication to her work and her patients without letting anything or anyone get in the way. And a hot affair with a superstar athlete is most definitely getting in Holly's way.
Nate Carter, star pitcher for the Philadelphia Patriots, has the world in the palm of his baseball glove. He's at the height of his game, a west coast team is about to lure him with even greater riches, and the most gorgeous women in town are in full pursuit. Nate has everything he wants, or at least he thinks he does, until he meets the beautiful and brainy Dr. Holly Bell. He's totally up for a hot affair, and Holly turns out to be the hottest.
But will Holly be willing to play his game? When the lovely doctor starts changing the rules, Nate realizes he just might be playing for keeps.
Book Two in the Philadelphia Patriots Series
(Also free on Nook – click here)
The relentlessly bullied 18-year-old Seth Moore is gifted an amulet that ignites within him a wealth of supernatural powers.
If Seth uses the amulet properly, it will protect him from those determined to crush him. But after so many years of being beaten down and humiliated, the question is whether Seth can resist creating a firestorm of horror when the bullies around him create one fatal, awful act that begs for revenge.
Soon, all hell breaks loose. And when it does, a war builds against Seth as others vie to take control of the amulet and use its powers for themselves.
BULLIED is an intense thriller that moves at a break-neck pace. It is the first book in the BULLIED series.