Absolute Obstruction by C. Elizabeth
Series: Book 2 in the Absolute Series
Print Length: 296 pages
Publisher: Wings ePress (October 5, 2012)
Being lonely isn't anything new for 45 year old Rose Terrance. After all, that's what she signed up for when she married beautiful, 33 year old movie star, Michael Terrance and in spite of her loneliness, their love stays strong. However, their love, nor Michael's vehement overprotectiveness, can shield Rose from a threat that is beyond Michael's comprehension, one that annihilates his heart and lines his soul with guilt.
Michael has murderous intentions that lead him to a place he has already asked Rose to forgive him for, taking the phrase "I would die for you" to the extreme.
Excerpt:

The gate buzzer rang interrupting my thoughts. I answered it. "Yes?"
"I'm looking for Mr. Michael Terrance," the male voice said.
"He's not in."
"Is this Mrs. Rose Terrance?"
"Yes."
"Well, I have some papers here for Mr. Terrance, but I'm able to leave them with you."
"What is this about?"
"I'm not at liberty to say Mrs. Terrance, if you would just open the gate, I'll give them to you and be on my way."
A crisp chill scorched up my spine. "Just leave them in the box at the gate," I instructed.
"No, I can't. It will only take a second."
Squeaking the words out. "I'm not opening the gate."
"Mrs. Terrance please! You're forcing me to wait at the airport for him. I knew he wasn't home but to avoid the pictures I thought I would come here first."
Agreeing with his version of things, I conceded, "All right, but keep your distance."
"Thank you."
I pushed the button to open the gate and stood on the front porch watching the car slowly approach. He stopped in front of the garage doors, he got out with a large envelope clasped tightly in his fingers, seemingly afraid to let it go.
"Mrs. Terrance?"
Folding my arms around myself, I nodded once.
"Don't be scared, I just have to give these to you."
Pointing to the driveway. "Leave them there."
"I prefer to give them directly to you."
"I prefer you don't. Leave them there."
He sighed, shaking his head, as he put them on the ground. "Have a good day."
Not a word.
Once he was gone, I pushed the button to close the gate, then went and picked up the envelope. I turned it over and over, it was very thick and after settling on the couch, I opened it. The pages told a story – a story my mind refused to acknowledge, my heart, on the other hand, was something completely different – first it splintered around the edges, then with the reading of the next few paragraphs, it cracked, then…it split into a million pieces of kindling, that reunited with a burn from a long time ago. A revulsion twisted my stomach as a backdraft ripped through my veins, my face burned hot – bolting for the bathroom, I barely made it to the toilet before I threw up. The uncontrollable tears shook every bone in my body. He had promised… A promise that proved to be a lie, one that threatened the very foundation our life had been built on.
My Review:  C. Elizabeth's 'Absolute Series' is an amazing tale of tormented, yet soul-deep love that the reader will not soon forget.
I first fell in love with Ms. Elizabeth's work when I read her debut novel, Absolute Obsession.  This was a book that took me into the deepest regions of those Hollywood hunk fantasies that I know most of us have had at one time or another.  I quickly became a part of Michael and Rose's world and was sad to see the book end.
Needless to say, I was thrilled to death to get my hands on copy of Absolute Obstruction!  This story delivered all that I desired and so much more.  Whereas the first book in the series focused on the trials and tribulations of Michael and Rose's blossoming relationship, this story was a bit more on the suspenseful and dark side. In Absolute Obstruction, Michael and Rose are married with their beautiful baby boy.  Michael is hard at work making movies and Rose is at home keeping those home fires burning and raising their little man.  All is not smooth sailing, however, and when Michael's past comes crashing down he fears that he will once again lose Rose forever.
In addition to the story line mentioned above, there comes into play an additional story line that holds suspense and focuses on the possible price of fame.  I loved the combination of both of these plots and thought that Ms. Elizabeth did an exceptional job of intertwining them.  There were many times that I found myself holding my breath and flying through pages wanting to learn what was going to happen next.
The character development of the two main characters, Rose and Michael, as well as the secondary characters are excellent and left me feeling as though I truly was able to get to know everyone on a deeper level.  The emotions rolled off the pages and the smooth writing style kept my attention from beginning to end.
I have to also mention that there is more sizzle to Absolute Obstruction as well.  The love scenes, while tasteful and not explicit, were more prevalent within this second book.  The passion between the main characters is very evident, as is the emotional strain that they must endure.
As I read Absolute Obstruction, I found my heart racing, tears fill my eyes, smiles grace my lips and a few gasps of shock.  I do have to admit that I had the suspense plot figured out before it was revealed, however that in no way took away from the excitement of the story.
Though Absolute Obstruction could easily be read as a stand alone, I highly recommend that readers delve into the first book, Absolute Obsession first.  Though reading the second book without the first will not lose the reader in any way, I think that by reading the first book, the reader will be able to appreciate Michael and Rose more, as well as become more emotionally connected to them and their story.
There is one more book in this series that will be released within the near future and I cannot wait to get my hands on it and continue this amazing story.  I love the characters and I love the writing style of C. Elizabeth.  I highly recommend these books for anyone looking for an amazing story that will hold them tight within the depths of the story from start to finish!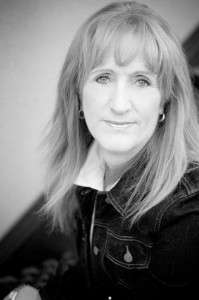 About C. Elizabeth: C. Elizabeth lives in St. Albert, Alberta, Canada and during her short writing career she's learned a lot about herself, sometimes to the point that she wonders how the heck she got this far in life and know so little about herself.
For the majority of her life she dabbled in many things, such as drawing, photography, sewing, only to find that after a while, she would lose interest, but writing is a different story — it found her and continues to be an addiction, as well as a most wonderful, incredible passion.
Not only does she write novels, but she does whatever she can to hone her craft. Such as attending the New York Pitch Conference, seminars and the like, as well, she writes for online magazines on the topic of… you guessed it, writing.
Readers can learn more about C. Elizabeth and her work by visiting the following links:
Website ~ Facebook ~ Twitter ~ Goodreads ~ Amazon ~ Barnes and Noble
Absolute Obstruction Virtual Book Publicity Tour Schedule
Monday, December 3
Book Review at Cafe of Dreams Book Reviews
Tuesday, December 4
Guest Blogging at The Writer's Life
Wednesday, December 5
Interview at Blogcritics
Thursday, December 6
Guest Blogging at  Curling Up By the Fire
Friday, December 7
Guest Blogging at The Story Behind the Book
Monday, December 10
Book Review at My Book Addiction Reviews
Tuesday, December 11
Character Dear Santa Letter at Literarily Speaking
Wednesday, December 12
Interview at Examiner
Thursday, December 13
Book Feature & Giveaway at Delphina Reads Too Much
Friday, December 14
Book Review at Miki's Hope
Wednesday, January 2
Guest Blogging at Lori's Reading Corner
Thursday, January 3
Book review at Read It All Reviews
Friday, January 4
Guest Blogging at The Top Shelf
Monday, January 7
Book Review at Waiting on Sunday to Drown
Tuesday, January 8
Interview at Laurie's Non-Paranormal Thoughts and Reviews
Book Review at Teena in Toronto
Wednesday, January 9
Character "Dear Reader" Letter at Literarily Speaking
Thursday, January 10
Book Review & Giveaway at Mary's Cup of Tea
Friday, January 11
Book Review and Guest Blogging at Paranormal and Romantic Suspense Reviews