Paperback: 420 pages
Publisher: Kensington (July 3, 2012)
Genre: True Crime
About Lost Girls:
Chelsea King was a popular high school senior, an outstanding achiever determined to make a difference. Amber Dubois loved books and poured her heart into the animals she cared for. Treasured by their families and friends, both girls disappeared in San Diego County, just eight miles and one year apart. The community's desperate search led authorities to John Albert Gardner III, a brutal predator hiding in plain sight. Now Pulitzer-nominated author Caitlin Rother delivers an incisive, heartbreaking true-life thriller that touches our deepest fears.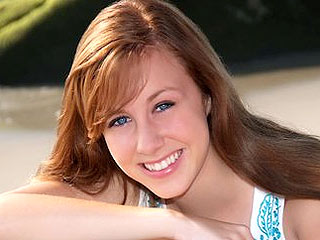 My Review: Caitlin Rother is the queen of true crime. The books that she writes are superbly well researched, thought-provokingly written, engaging and told in a way that puts her as a neutral person – telling the story of the victims and those who played a role in the most heinous of crimes.
In Lost Girls, Ms. Rother tells the story of a highly disturbed man and the shocking crimes that he committed on two young and beautiful girls – young women who had their entire lives before them.  Though the tragedy is unspeakable and disturbing, Caitlin Rother manages to tell the story in the utmost of sensitive ways.  Her ability to do this is highly admirable.
When I began reading Lost Girls, I was quickly and instantly drawn in.  As a mother of a pre-teen girl, fears of abduction, rape, murder and numerous types of violations often plague my mind and makes me worry.  The society in which we live in is a sad sad place and these things that every parent and child need to be made aware of.  My heart breaks for the parents of these girls.
Mental health and mental disabilities are a much more common problem than many realize.  Many people go untreated, problems are tossed aside, treatment is not effective or just not addressed properly.  Signs and signals go unwarranted, ignored and blinders get put in place.  The government and the legal system fails for numerous reasons and innocent people end up casualties.  It is a sad and incomprehensible fact that it takes horrific crimes to come to light before stronger laws get put into place.
The story of Chelsea and Amber is one that breaks the heart, brings tears to the eyes and reinforces the fact that, as parents, we have to make our children well aware of the dangers that lurk constantly.  Lost Girls is a story that brings the girls' voices to surface, tells their story, their horror and will make people aware of the unimaginable that occurs within the world today.  Lost Girls is also a story that delves into the mind of the disturbed – someone who is unstable, prone to violence, sexual deviance, and the unspeakable.  Readers will have a peek into such a person, learn red flags and trouble signs to make them more aware of those around them.  No, this is not an easy read, but it is an important one and one expertly told from an author who covers all bases, brings the reader into what is happening and allows them to understand and "see" what occurs.  I cannot wait to read more work by Caitlin Rother and highly recommend lovers of true crime to check her out as well!
*On a side note, I do want to mention that Ms. Rother is being met with great anger and upset by the victims' parents.  She has received threats and rather negative effects from the controversy that Lost Girls has caused.  I asked Ms. her thoughts and she provided me with the following statement:
"As I've said, I mean no disrespect to the families in writing and promoting this book and I'm sorry it has upset them and some critics. I really am. There is no one, including me, who isn't sympathetic to the loss of their girls to murder. All I ask is that people try to refrain from hateful comments and judgment and read the book. I have had more than a few converts who, once they've read the book, have admitted to me that it was done sensitively and with genuine and sincere purpose that matches my public statements. I can only hope that people will direct their anger and emotion that this book is evoking toward the areas where it can do the most good — to fix the flaws in the system that I've identified in the book so that we can protect ourselves and prevent tragedies like this from happening again."
About Caitlin Roth:
New York Times bestselling author Caitlin Rother has written or co-authored eight books, including Poisoned Love (Kensington, December 2011), Dead Reckoning (Kensington, February 2011), Twisted Triangle (Wiley, 2009), Body Parts (Kensington, 2008), Deadly Devotion (Simon&Schuster/Pocket, July 2011), NYT bestseller My Life, Deleted (HarperOne, October 2011), and Naked Addiction (Dorchester, 2007). Her latest true crime project, Lost Girls (Kensington, July 2012), chronicles the rape and murder of two innocents, teenagers Chelsea King and Amber Dubois, by sexual predator John Gardner.
Rother, a Pulitzer-nominated investigative journalist with more than 310,000 copies of her books in print, has also been published in Cosmopolitan, the Los Angeles Times, The San Diego Union-Tribune, The Washington Post, Chicago Tribune, Boston Globe, and The Daily Beast. She has done dozens of TV and radio appearances as a crime expert on Nancy Grace, the Jay Thomas Show, E!, the Oxygen Network; Greta Van Susteren's "On the Record," Investigation Discovery, "America at Night," American Radio Network, XM and numerous NPR/PBS affiliates. Rother also works as a book doctor/editorial consultant and teaches journalism and creative writing at University of California, San Diego Extension. She has done dozens of TV and radio appearances as a crime expert on shows including Nancy Grace.
To get your copy of LOST GIRLS by Caitlin Rother as well as check out her other books, please visit her Amazon page
To connect with Caitlin Rother, check out the following site: